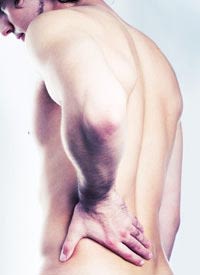 Painkillers though simple in nature, are puzzling to laymen. Painkillers like Vicodin, OxyContin and Percocet leave behind stories of narcotic addiction, leaving one apprehensive about their addictive quality. One also hears tales of back pain being undertreated and patients undergoing chronic suffering.
Use of painkillers and back pain

There is truth in both sides of the story. Opioid painkillers are both underutilised as well as misused in various cases. Doctors think twice before prescribing such strong-but-effective drugs.
Powerful painkillers are not necessary for most people

These powerful painkillers are not necessary for most people suffering from back aches. They can make do with medications like Tylenol which is not addictive, or nonsteroidal anti-inflammatory drugs (NSAIDs) like Motrin or Advil – sold as over-the-counter or prescription drugs. These drugs do have their own side effects but are not addictive, says Dr. Manoj Sharma, an orthopaedic spine surgeon at Moolchand Medcity.

Powerful opioids like Percocet are necessary only for severe cases, that too for a short period. Dr. Sharma says, "While prescribing medicines for backache, I do so only for a limited period." These drugs are for regular use only for those patients for whom even surgery does not help with the pain or for whom the side effects of the normal OTC painkillers become too risky.
Co-relation between chronic back ache and depression

Dr. Sharma affirms that there is a co-relation between chronic back ache and depression. He adds, "Though the OTC drugs are not addictive, chronic patients are given anti depressants as well which can be addictive. We need to look at back problems with an open mind and not rule out psychological causes."
Doubts regarding the utility of opioid therapy

Annals of Internal Medicine of 2007, casts doubts regarding the utility of opioid therapy for chronic back pain. It found it more effective for temporary back pain.

The concept of 'more-is-better' manifests itself in popping two pills instead of one. This can be lethal and lead to death due to overdosing.
Reasons behind addiction

Mixing drugs, a history of substance abuse and the severity of pain can be factors which lead to unhealthy dependence on such painkillers. Dr. Sharma adds, "Opioid therapy should not be prescribed at all without a look into the patient's medical history."

Being well-informed about the causes and effects of such medications is significant when one is seeking medical help for back pain.
Related
Blog
GO BACK